Our experience will enhance your experience!
As we agonised about leaving our Greek island idyll on Paros Karin and I had numerous and lengthy discussions about the next extended stay location. We could not come to a mutual decision so we returned to Ireland to re-establish our European base and investigate the rest of the world.
On this page are our early accounts of what turned out to be a 15 month stay in Ireland. For our next blog and tour guide for Prague and the Czech Republic read CzechMates. For posts about Greek island life read our Paros Paradise Blog. Cheers
---
Ireland Adventures: 2012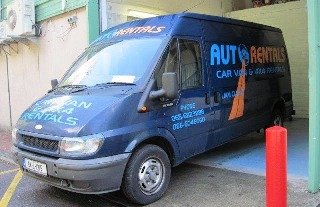 We landed at Shannon Airport early in the morning on 10 May, picked up our rental car and headed to Ennis to see the house that we had rented over the internet. It turned out to be a mixed bag of good, bad and ugly; perhaps we will write more later. For now I will just say we spent the first two nights at the comfortable West County Hotel.
I was up very early the next morning to return the rental car and catch the bus back to town to pick up the van I had hired over the phone. It was twice as large as I expected. We drove three hours to Bandon in West Cork to retrieve our 35 boxes of junk and treasures that we had shipped from Paros and Prague. They barely covered the floor of the van.
Karin rewarded my hard driving with a great pub supper at the Poets Corner.
Trad Music Festival

About the time we were tired of house cleaning the annual Ennis Fleadh Nua started--nine days of music, dancing and more. Most of the events are free but a few of the major concerts with well known stars are €12-15 per person. On the weekends at least nine pubs had live music sessions and during the day street entertainment at a "gig rig". That's where we saw this young group that were surprisingly good.
Neither Karin nor I are great fans of trad music but we do love seeing the musicians enjoying themselves. Most sessions are so inclusive, everyone truly welcome to show what they can do, good or bad. The a cappella solo singers are truly heart warming. Though we did notice all the male singers were old and all the young singers were female, so maybe it is a dying art. The old-timers certainly talk how different it was before microphones, TV and the like.
Karin does love the dancing. At the afternoon sessions she was able to stay on her chair when the dance floor started filling but at night after a half pint she always connives to get out on to the floor.
We also took advantage of the festival to get a free walking tour that normally has a fee. We were impressed with the number of major events in Irish history that are connected with Ennis. I will write more on that in the future. The tour guide was a local girl who told all the fun stories as well as the official history.
When we lived in West Cork we travelled every road there--more than any of of the locals did--as well as most other parts of Ireland. Now in Co. Clare our first excursion was to Galway. Find Karin's photo journal here: Galway
So not much of a blog, I know. Yet we have lots of personalised Ireland travel information throughout the site. Find it on our sitemap . . .
Top